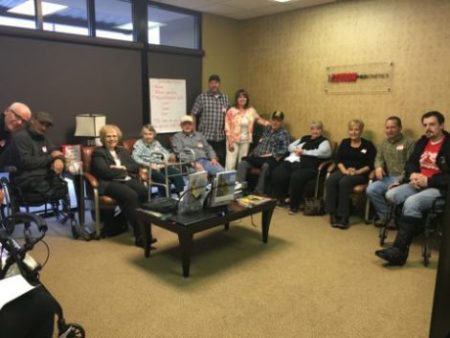 Amputees Coming Together Informing Others Needs
August Support Group Meeting
When?  Monday, August 28th
Where?  LOCATION CHANGE:  This meeting will beheld at:  Action Prosthetics' Greenville office…
                                                             1498 North Broadway
Time?  CHANGE:  6:30pm – 8:30pm
We'll be having a PIE and ICE CREAM SOCIAL!!
This meeting-event is free but if you would like to bring a pie or your favorite ice cream topping, it would be appreciated!
SPECIAL GUESTS:  Juanita Mengel, leader of Amps4Ohio, will be bringing her Registered Therapy Animal, BruceE Sockets, who is also an amputee kitty!  You won't want to miss hearing BruceE's story and meeting him!