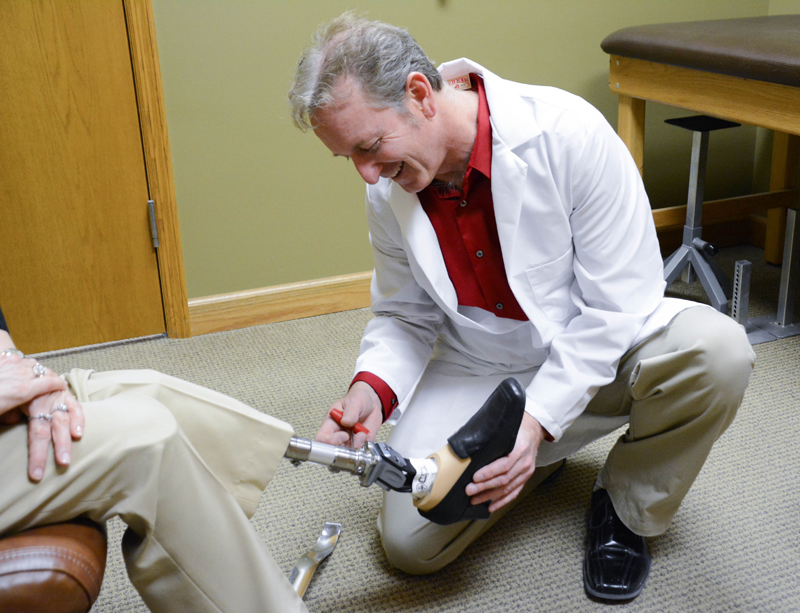 When first working with you, we perform a detailed intake interview so that we can design a prosthesis that meets your individual needs. We then explain why we think a particular prosthetic component or socket design will benefit you. We encourage you to ask questions about your prosthetic limb's design, fit and alignment. We also provide you with written materials to assist you with caring for your prosthesis in your everyday life outside of our facility.
Our primary focus when delivering a prosthetic limb to you is achieving the proper fit. The most cutting edge component is of little use to you if you cannot wear the prosthesis comfortably. We understand that your success is dependent upon your ability to use the prosthesis all day without pain and discomfort.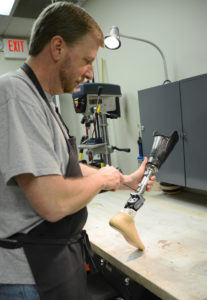 At Action Prosthetics, your prosthetist personally custom designs your prosthesis, oversees your training with it, and coordinates your rehabilitation with doctors, physical therapists, and other medical professionals.  This interdisciplinary approach highlights our commitment to giving you all the resources necessary to achieve your functional goals.
We do not send out any of our prosthetic work to central fabrication facilities. By keeping everything on site, we are able to maintain the highest quality control standards. We work closely with prosthetic manufacturers, collaborating with them to test and develop products. Our relationships with these companies permit us to provide you with the best and newest prosthetic technologies first.
We Specialize In
Along with the unique personalized care, our prosthetists specialize in higher functioning, higher activity level clients and provide the most advanced prosthetics available. These products include the use of microprocessor controlled knee systems and custom sport prosthetics. Action Prosthetics offers a multitude of specialized services and is a certified provider of a number of upper and lower extremity products from the most competitive prosthetic component providers. Please see the list below for a brief description of our most popular offerings.
Insurances We Accept
Aetna
Anthem
Ancillary Care Health Services
Buckeye Health
Gateway Health
Healthlink
HealthSmart
Humana
Medical Mutual
Molina
Veteran's Administration
If you do not see your insurance company listed above, please call the office to see if we if have added that company recently.