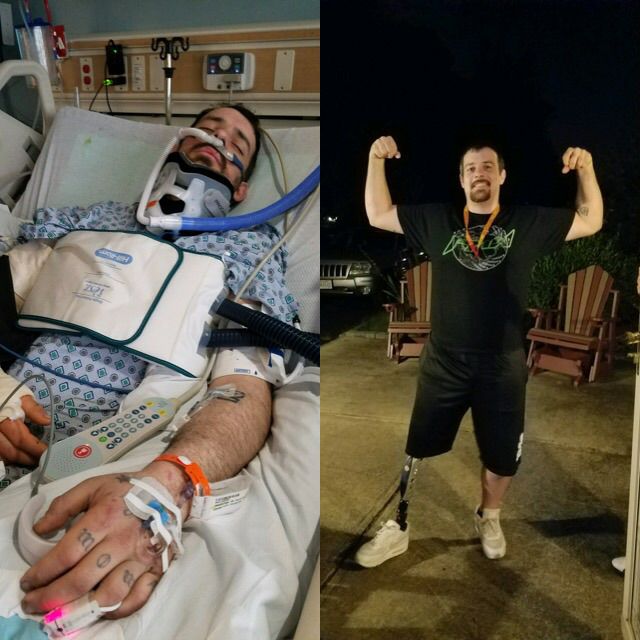 What a gift Mason Prott has been to Action Prosthetics! He was hit by one car and then his legs were run over by another car on Interstate 65 in Louisville on January 27 of this year.  As a result of this horrific accident, Mason sustained a broken femur, small bowel bleed, shattered left ankle, shattered right elbow AND lost his right leg above the knee! After many months of recovery and therapy, Mason took his new prosthetic leg home on September 27!  Mason amazes us with his strength and the will to learn to walk and become independent again! In this picture, you see Mason in the hospital after the wreck and then on the day he took his prosthetic leg home!  His Mom, Julie Carstens, said she hears the Rocky movie theme song when looking at the picture on the right; we do too!
Stay tuned for monthly updates on Mason as he continues with physical therapy to hone his walking skills, has moved into his own apartment and is beginning a new life using a prosthesis.
We are so very PROUD of Mason!