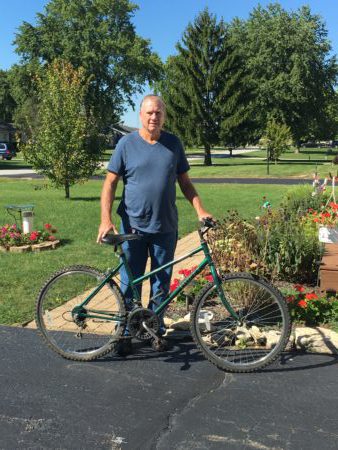 Mike Sanders is an above-knee amputee (right leg: 1970) from courageously serving our country in the Vietnam War.  He chose Action Prosthetics 7 years ago because it was local for him.  He lives in Greenville and we have an office there!
Mike has an Ottobock Genium microprocessor knee with his socket which utilizes an energy-storing foot.  Mike simply says he is very happy with his leg and he has not had many problems with it.  He's able to do the things he loves…camping, playing with his grandkids and riding his bike!
Mike says his experiences with Action Prosthetics has been great.  He likes that Karl (Burk, prosthetist) is very knowledgeable and easy to work with.
When asked if Mike would recommend Action Prosthetics, he said, "Yes!…everyone at Action Prosthetics is great to work with!"