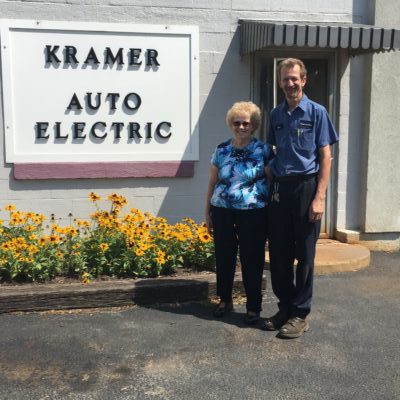 Pat Kramer got her coveralls caught in a safety pin of a grain elevator which broke her right leg on November 1, 1988.  She spent eight weeks in the hospital with pins in her leg.  Three weeks later, she was in a serious car accident on ice and her broken bone that was still healing split!  Pat then spent fifty-four weeks in the hospital and eventually had her leg amputated above the knee on November 14, 1889.
Pat chose Action Prosthetics from a friend's recommendation, Duane Monnin.  Pat's friend knew she had become frustrated with the lack of service from her former prosthetic provider.
Pat was fitted with an above-knee prosthetic leg with a micro-processor knee.  Amazingly, Pat works full time at her family business, Kramer Auto Electric in Versailles, Ohio.  We call her The Energizer Bunny!  Pat is always on the go and doing things for others in need.
Pat says her experience with Action Prosthetics is always great.  She says Karl is always available to adjust her socket when her residual limb gets sore from limb changes.  She likes how he is willing to change her walking speed as she requests.
Pat also stated she recommends Action Prosthetics to new and seasoned amputees all the time!