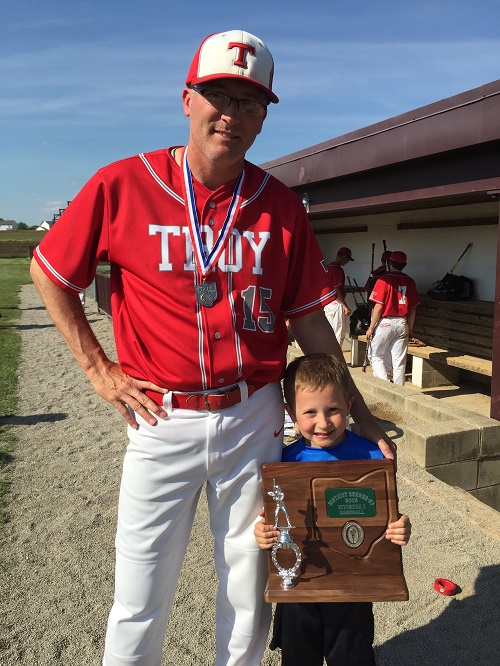 Ty Welker is an above-knee amputee (right leg: 1970) from a birth defect.  He chose Action Prosthetics a few months ago because he drove by our office in his hometown of Troy, Ohio.  Ty was interested in a local business for more convenient service for his prosthetic needs.
Karl (Burk…our Prosthetist) fit Ty in an Ottobock C-Leg 4 microprocessor knee with his socket which utilizes a vertical shock foot.  Ty said, "Action Prosthetics has pushed me to try new technology that will ultimately serve me better. I walk better and with less effort!"
Ty is a very busy man – limb loss has never slowed him down!  He is currently entering his twenty-fourth-year teaching students with special needs in the Troy City Schools. Not only does Ty teach at Troy High School, he has also been the Varsity Baseball Coach for the past eleven seasons. For fun, Ty enjoys staying active with his wife and three kids, as well as following a wide variety sports. In addition to coaching, baseball is a tremendous passion of Ty's!
Ty says his experiences with Action Prosthetics have been great.  He loves the convenient location which saves him a lot of time when he needs something for his prosthetic.  He has benefited greatly from being exposed to new prosthetic technology.  Ty also said the staff always listens to his feedback and individualizes his service.  He said, "Action Prosthetics is very client centered."
When asked if Ty would recommend Action Prosthetics, he said, "Yes.  The staff makes your needs a priority; I really appreciate all their help!"