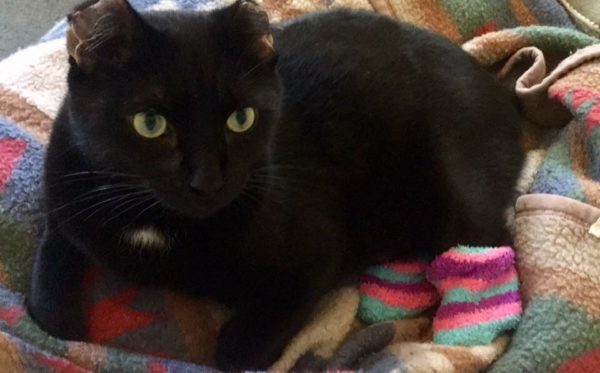 BruceE Sockets and Juanita Mengel were our "speakers" at our July 28th A.C.T.I.O.N. meeting! BruceE was found on the streets of N.Y.C. in 2016. Someone had cut off his ears, tail and 3/4 of both back legs. He was adopted by Juanita who is also an above the knee amputee. BruceE recently became a Registered Therapy Kitty. He is on a mission to go with Juanita whenever she speaks, visits amputees, sick children, veterans and the elderly. BruceE is a special reminder of forgiveness and wants to show people how bad animal abuse is and ask them to please report it.  He loves being petted and loved on and wants everyone to:  PLEASE BE KIND TO EACH OTHER!
THANK YOU BruceE and Juanita for coming to A.C.T.I.O.N.!
Please visit and "like" BruceE Sockets' Facebook page at www.facebook.com/BruceESockets/.  Call Juanita Mengel at 740-777-8180 if you would like a visit or for them to speak at your event!